All new and used cars registered in Ireland have their VRT rate calculated based on the CO2 emissions of their vehicle.
The rates can be seen below and the percentage refers to a percentage of the OMSP (Open Market Selling Price) of the vehicle being registered.
The rates only apply to Category A vehicles.
Please note diesel vehicles are subject to 1% VRT surcharge.
Examples of Category A vehicles include cars (saloons, estates, hatchbacks, convertibles, coupes, MPVs, Jeeps etc.) and minibuses with less than 12 permanently fitted passenger seats.
For more information about VRT rates and categories click here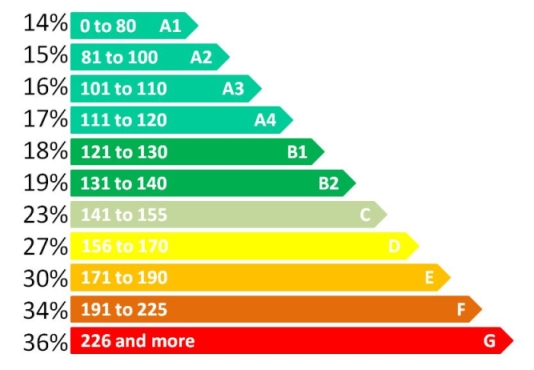 CO2 emissions based VRT system.
was last modified:
August 29th, 2019
by