Product Description
If you import cars from the UK to Ireland then our standard VRT Trade Account is for you.
Simply enter the registration and mileage of the vehicle you are considering importing and you will receive a VRT estimate in seconds.
View all your previous VRT estimate history on a single page so you always have a record of VRT estimates.
VRT estimates are based on a best effort match of the vehicles in the revenue's database.
The standard VRT trade account includes 50 VRT estimates per month, additional estimates are charged at €1 per estimate.
Preview of Trade Account Page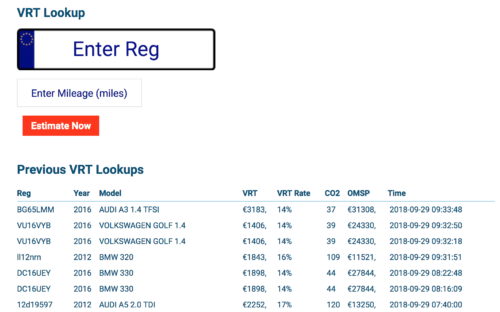 Standard VRT Trade Account
was last modified:
September 29th, 2018
by